Truck And Semi Truck Detailing In Calgary
Call us at 587-700-1029 to book your Vehicle Detailing.
Truck and Semi-Truck Detailing Service in Calgary
With years of experience detailing semi trucks and work trucks, Mobile Auto Detailing Calgary can help you as well. From gravel-covered trucks to mud-covered trucks, we've seen it all. Whether it be semi-trucks, work trucks, fleet vehicles, or sleepers, we offer a complete interior and exterior detailing service. Due to the large size of these vehicles, detailing them without the proper equipment and expertise can take a long time, making it imperative to get them detailed by us for proper maintenance and to keep the investment in good shape.
Seeing how much work these trucks are put through reflects how important they are to our nation's economy. Semi trucks go through many types of nature and driving elements every day, especially with our icy Alberta winters! They travel down long highways, on gravel highways and on muddy streets. Sleeper detailing is important for the health and safety of drivers, since the sleeping quarters also serve as accommodation, as well as a form of transportation that must be cleaned and maintained to maximize its reliability in the future.
Our company understands the importance of a clean working environment, especially one that functions as a vehicle, an office, and a living quarters at the same time. Cleaning and detailing one of these semi-trucks and sleepers requires a lot of time and will take you a very long time depending on whether you are doing so for your professional or personal purposes. Besides going through all the wear and tear your home, as well as your car, goes through, trucks are a living quarter for drivers. It is not a good idea to sleep in an area which has stains and spills, which could also cause odour in the vehicle if you eat and sleep there. Our interior detailing services include cleaning the interior vinyl, conditioning the leather, steamed cleaning your mattress, even cleaning your mini fridge and much more!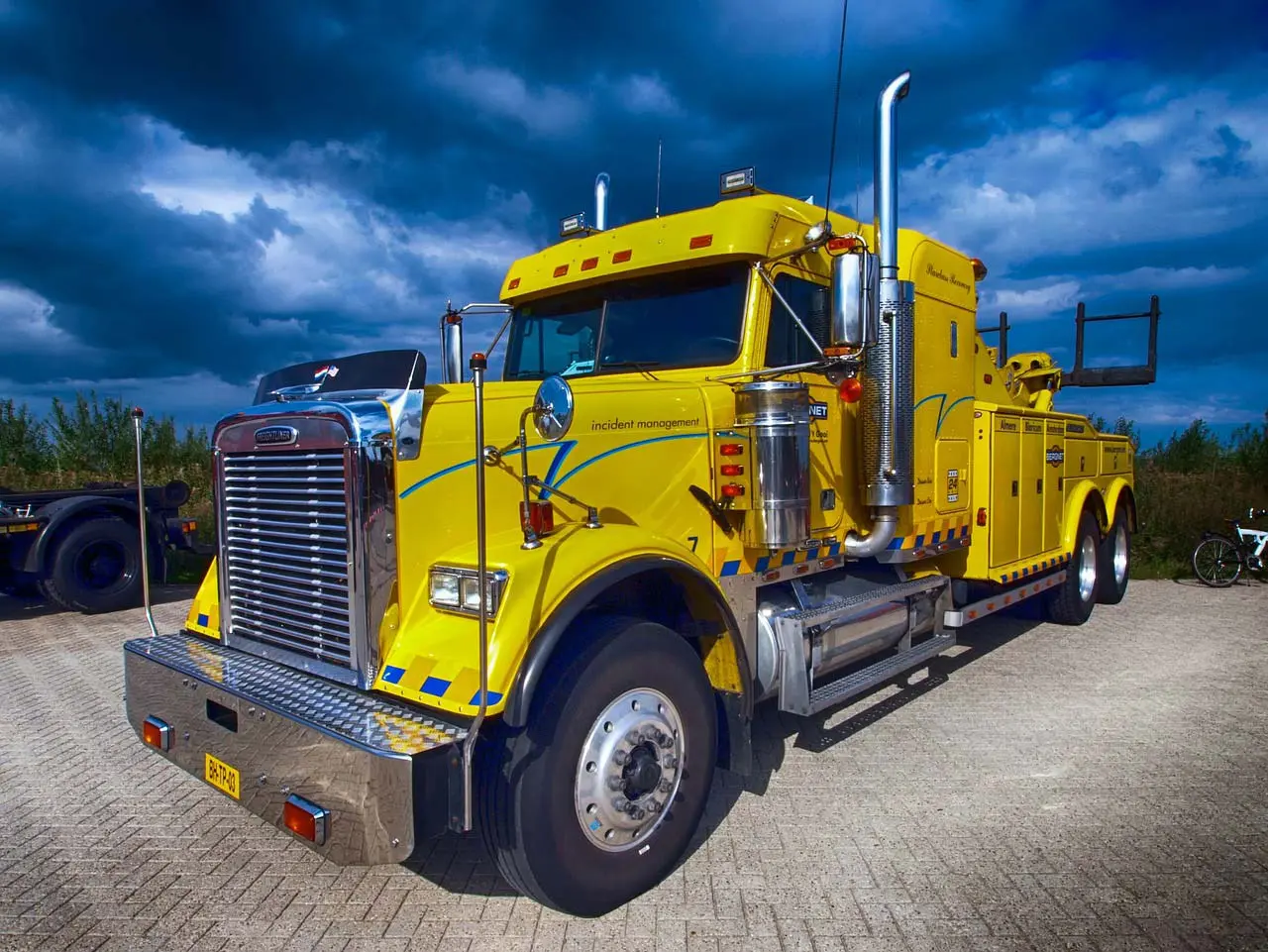 Truck and Semi Truck Interior and Exterior Detailing In Calgary
Our step-by-step process outlines what happens during our detailing process for semi trucks and sleepers, because we understand they are both major investments.
Before beginning to detail the semi truck, we remove all garbage, valuables, and personal property from the vehicle and place them in different containers for storage. When a sleeper truck is detailed, we vacuum the seats, floors, compartments, and even the mattress after the truck is cleared of any debris or junk. See what one of our Authorized Installers in Henderson, Nevada does behind the scenes in the video below.
By using our air compressors, we can blow out any small particles inside gloveboxes, overhead compartments, dashboards, and basically anywhere else that may not be accessible with normal cleaning methods.
The next step in semi truck interior detailing is hot water steam cleaning, which is perhaps the most crucial step. In addition to removing germs from vinyl and interior services, we give the sleeper's mattress a thorough scrub down using high pressure steam and biodegradable chemicals.
For semi truck and sleeper detailing, we use deep water shampoo to completely remove stains, odors, and bacteria. Our hot water service eliminates harsh chemicals while ensuring a superior clean by utilizing a biodegradable shampoo solution
We all know how much semi truck seats go through, especially those made of leather. After cleaning all seats and applying a leather conditioner on top, we apply a leather conditioner to prevent further cracking and staining.
Additionally, we provide an ozone treatment that completely removes any lingering odors that may be noticeable in your truck's carpets, mats, seats, etc.
In fact, our team offers fleet detailing services to semi-trucks, trucks and other vehicles that you may own or operate. We can provide you with detailing services based on your needs. Contact our team to learn more.
Our country and economy heavily rely on semi-trucks and sleepers and their drivers. As these huge vehicles travel down dusty highways, muddy roads and everything in between, they have to endure a lot of elements in their interior and exterior. In order to keep drivers and deliveries on time, keeping semis in good repair is essential. Canada's semi-trucks are clean and running smoothly because of D&V Mobile Auto.
It is particularly important to detail the interior of sleeper trucks, which serve as temporary, mobile sleeping quarters for their drivers. In addition, since they are living spaces, they are more likely to suffer from stains and spills. As a result, you might experience unpleasant odors, poor driving conditions, and a worse driving experience.
In the commercial truck detailing industry, getting the cheapest deal is not the same as getting value for money. Making sure you understand what is included in the costs requires doing your research ahead of time. Any additional information you have about semi truck detailing prices will help you figure out what is a fair price.
Vehicles cannot always be cleaned and deodorized with standard methods. Pet and cigarette odors, which penetrate deep into upholstery and padding, can be particularly difficult to remove. By delivering pure ozone (O3) deep into the crevices, ozone shock treatment promises to achieve maximum results. This process destroys odorous compounds that are not washable. These generators are regularly used by car rental companies to remove smoke and pet odors.
Our clients are always telling us that we can improve, which is why we love hearing from them. We recommend following us on social media to stay up-to-date with events and to communicate directly with us.
Truck And Semi Truck Detailing In Calgary